Pockets are a wonderful thing with any article of clothing so I was particularly pleased when this dress pattern included pockets. That being said, I was also a little flustered because any rectangle skirt I made I made without pockets because I just couldn't figure out how you put them in. But alas, here I found myself: a dress with pockets. So I lined up the pockets on the dress and thought to myself, okay this can't be that hard. Here is the seam I was going to make. Just one straight seam down the side.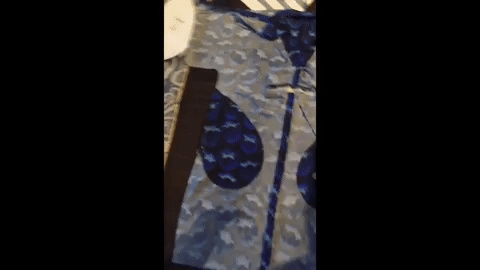 But then good thing I thought about it a bit more because then I obviously would have sewn the pockets shut. I read the pattern a couple more times and tried to visualize it in my head, I was pretty sure I had everything lined up but I wanted to double check, so I visited this blog, it was AWESOME. Step by step and it reaffirmed what I thought I was supposed to do. I had to actually sew two seams down the front and back of the dress instead of just one down the side. Here is a GIF I made to try and show you what I mean.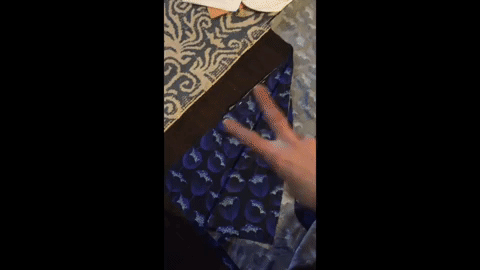 Not sure if you can tell but I have the pockets pinned onto the other sides from where I am pointing my finger. I had to first sew the pockets down first and then sew the front and back together.
Here is the finished dress with the pockets sewn and pressed down. As you can see I also sewed the pocket halves together so they can actually hold something.
Now I have all of the parts assembled together. As I mentioned in one of my previous posts, I learned it is important to let rayon challis hang for at least 24 hours before hemming to let it adjust to the new shape.